Smart Tweezers LCR-meter, the Latest in the Family: LCR-Reader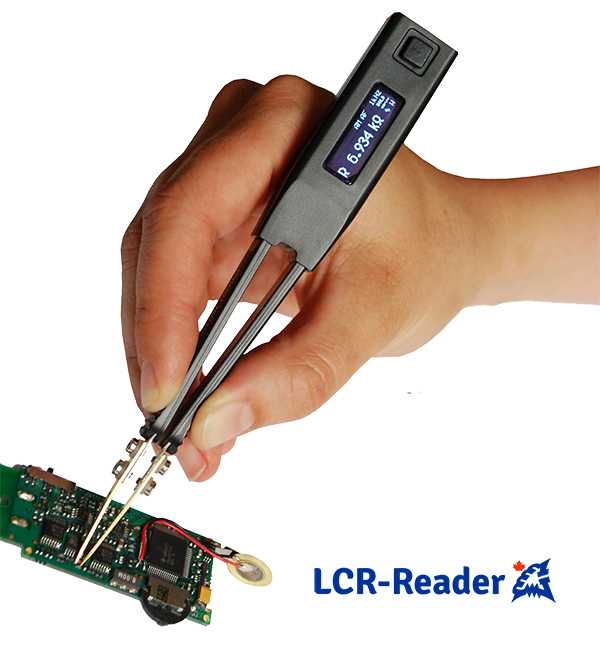 The "Budget" Alternative to Smart Tweezers LCR-meters
Updated Smart Tweezers; same great functionality with a lower price, lighter weight and sleeker look

LCR-Reader Manual

Quick Start Guides


LCR-Reader Introductory Video

LCR-Reader FAQ

LCR-Reader News and Press Releases

LCR-Reader Photos and Documents

LCR-Reader Blog

Smart Tweezers Blog


LCR-Reader and Smart Tweezers Repair Guide

LCR-Reader
---
SMD Multimeter Test Tweezers
Siborg has begun offering a new device for multimeters: the SMD Multimeter Test Tweezers.
Siborg's new SMD Multimeter Test Clips are a simple solution to testing Surface Mount Technology with only-one hand instead of using the long, wire leads found on most multimeters. The tweezers are as easy to use as plugging them in and squeezing a component to a 0402 size (or 1005 metric code), either mounted on a crowded PCB or loose.
The device has colour coded arms to help determine the polarity of the components being tested. The SMD Multimeter Test Tweezers are best used for jobs that do not require high-accuracy. The device's offsets are explained in the Specifications table below.